Step 1:
Enter the full information to register
Please enter the information in the required fields and click the button

Register

to the next step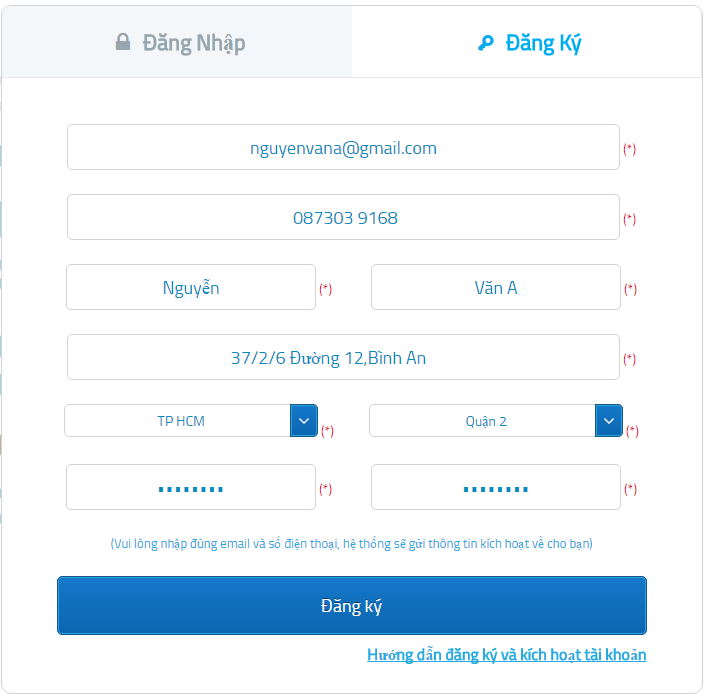 *Noted:
- Email address:
Email address that you registered to send activation mail, order information, service management information ... Therefore, please enter the correct email address information you often use.
- Phone number:
Phone number you registered to send the activation code as well as contact you when problems arise ... So please enter the correct phone number you often use.
- Password:
There are case-sensitive letters, at least 8 characters including numbers and letters.
-

(*)

The information is required
Step 2:
Active account
The screen displayed when registering successfully.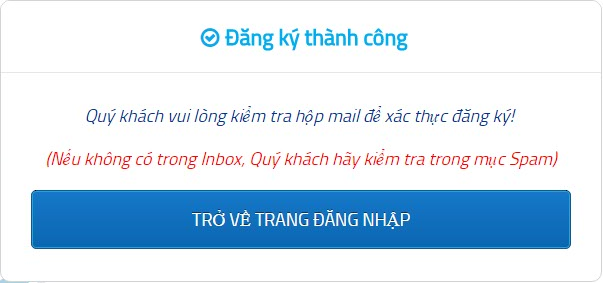 At this time, a mail has been sent to the address
Email
that you have declared in
Step 1
, Please click on the link to activate the email and receive the activation code via sms.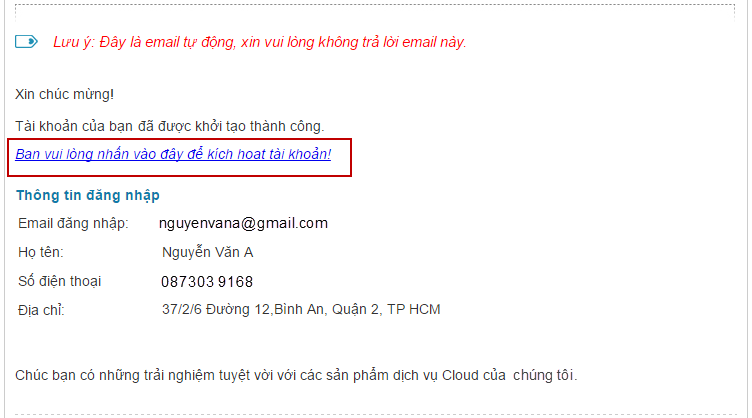 Step 3:
Confirm the phone number
After clicking the link in Email, an activation code will be sent to the phone number you registered at
Step 1
. The screen displays now as follows.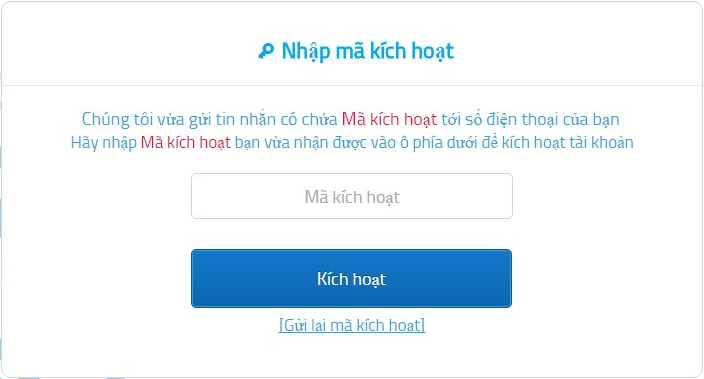 - Enter the activation code and click the button
Activate
to complete your account registration process
- If no activation code has been sent to your phone, you can try again by clicking the link
[Resend activation code]